A Compelling Speaker, Writer, and Leader in his Profession
"I am passionate about creating and connecting. I am passionate about community building for the new economy. And I am passionate about historic revitalization. Our Mission: To improve lives, organizations, and communities through the power of People and the Internet."
— Jason Broadwater
Author
Old Town New World: Main Street and More in the New Economy (2012)
Be Big On Line (2006)
Education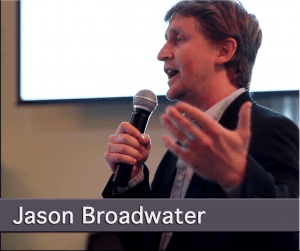 Accepted to John F. Kennedy School of Government for Innovation in Economic Development at Harvard University (2014)
Masters Of Fine Art In Writing Goddard College (2000)
Bachelor Of Art In Writing University of North Carolina at Asheville (1998)
Experience
Founder & President, RevenFlo (Rock Hill, SC): RevenFlo serves organizations in using the Internet in meaningful ways.
Consultant: Jason helps communities create collaborative programs to recruit and retain talent for the purpose of revitalizing urban districts.
Emphasis In
Public Speaking & Consulting
Internet Communications & Marketing
Economic Development
Downtown Development
New Urbanism
Talent Recruitment & Retention
Professional Affiliations
Senior Fellow, American Leadership Forum Charlotte Region
Executive Board Member, Rock Hill Economic Development Corporation (RHEDC)
Board Member, Institute for Entrepreneurship at Central Piedmont Community College
Past President, Old Town Association (Rock Hill)
Charlotte Chamber of Commerce
York County Chamber of Commerce
Keynote Speaker & Seminars Sample Topics
Innovative Downtown Revitalization
Authentic & Effective Internet Marketing
The Creative Economy & the Connectivity Age
Selected Previous Engagements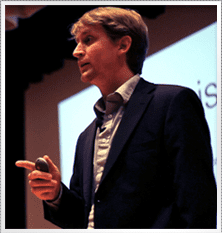 Maryland Association of Counties Summer Conference Keynote Speaker
Society of Human Resources Management Breakout session and panelist on Multi-Generational Workforce
Foundation for the Carolinas Social Media, Content Management, and Effective Use of the Internet
Waccamaw American Leadership Forum Silos to Synergy
Leadership Work Group (American Leadership Forum: Charlotte Region, Arts & Science Council, Community Building Initiative (LDI), Leadership Charlotte, Lee Institute, McColl Center for Visual Art – Innovation Institute, Wild Acres Leadership Initiative) The Hive's Efforts in Business Recruitment
Horry/Georgetown County Economic Development Leaders Silos to Synergy
South Carolina Association of School Administrators The Power Law Distribution in Action
Entrepreneur Network of York Technical College Social Media and the Local Services Marketplace
Independent Insurance & Brokers of South Carolina (IIBSC) Social Media and the Insurance Industry
Society for Human Resource Management, Carolinas Chapter Online Collaboration and the New Workplace
Central Piedmont Community College Local Business Internet Marketing
Institute of Entrepreneurship (CPCC) Business and the Internet
Old Town New World Conference '10 Unemployment, Punk Rock, and the Knowledge Economy
Old Town New World Conference '09 The Internet and Our Community
Selected Testimonials
Kind Words from Hospitable People
"This was the best seminar I was privileged to attend in the past two months. The speaker was unreal good and the info he gave us has already had a positive impact on our town. It was a game changer for Federalsburg. Good job. No, great job. Thank you." — Bill Beall, Mayor of Federalsbug, Maryland
"Jason is a compelling speaker full of innovative ideas. His notions of collaboration through public/private partnership and bringing together Education and Economic Development and the Internet are cutting edge and worthy of note by those of influence in these sectors."
John M. Papadopulos, President, Wells Fargo Retirement
"Jason is a visionary person with a remarkable ability to put ideas into action. In supporting economic development of Old Town Rock Hill, Jason has created an annual Old Town, New World conference (see http://www.oldtownnewworld.net/), has built partnerships with York Technical College, Winthrop University and the City of Rock Hill to create The Hive (see http://hiveu.me/) and served as a board member and committee chair for Rock Hill Economic Development Corporation. And along the way, he's built a growing, successful business. Highest recommendations!"
Stephen Turner, Director of Economic and Urban Development, City of Rock Hill
"The York County Medical Society appreciates your informative and engaging presentation on the ongoing Internet Revolution and it's impact on medicine." Vipul Thakker, M.D.
"Jason, your topic, information covered, and presentation style and method was on right target for our community's/region's nonprofits that are considering using social media and the internet to increase their current and future constituents' awareness and support of their organizations."
Lane D. Cook, Vice President of Planned Giving & Development, Foundation For The Carolinas
"Great job, Jason!  Thank you so much for your support of the Entrepreneur Network.  You're a pro!"
Edie Dille, Associate Dean for Business and Information Technology, York Technical College
"Jason is an excellent speaker and relates well to people attending. He has a solid understanding of social media and how it should be used. I would highly recommend him as a speaker on social media. He recently made a presentation at the South Carolina Technology Conference on social media to the Independent Agents and Brokers of South Carolina. We had great feedback from those that attended, as it gave them a better understanding of how to use technology for marketing."
Vance Stine, Chair of the Independent Insurance Agents Brokers of South Carolina
"Jason has been delightful to work with and has received rave reviews from CPCC's Institute for Entrepreneurship's clients, students, and staff. His high energy coupled with the take home value of his sessions has made him an invaluable resource. KUDOS for repeatedly delivering a strong message full of tips and techniques which the audience could easily take away and implement instantly."
Renee Hode Director of the Institute for Entrepreneurship, Central Piedmont Community College
"Jason captivates an audience. We had many small business owners say that no one has ever explained the Web and, in particularly, how they can specifically use the Web for their businesses as clearly as Jason did. Very entertaining and very informative!"
Susan Brackett, Former Dean of Continuing Education, York Technical College
"I have heard Jason make numerous presentations to boards, public audiences, and City Council, and I feel he is an articulate, insightful and entertaining speaker."
Gerry Schapiro, Assistant City Manager, City of Rock Hill, SC
"Jason is a great public speaker!"
Jami Wilson, City of Rock Hill, Economic and Urban Development
"I recently had the opportunity to hear Jason speak at an Entrepreneur Network event and as a marketing coach, I was amazed at the amount of relevant, actionable content he provided during his short presentation. Quite often I'll hear speakers that only share a portion of their knowledge and expertise, holding the best stuff back for their paying clients. Not Jason. It was very apparent that he holds nothing back, shares every relevant secret, and is only concerned about providing as much education as he can cram into the allotted time. If you're looking for an entertaining, hold-nothing-back speaker, you'd be crazy not to give Jason the floor."
Chestin Salisbury, Magical Marketing Systems, LLC