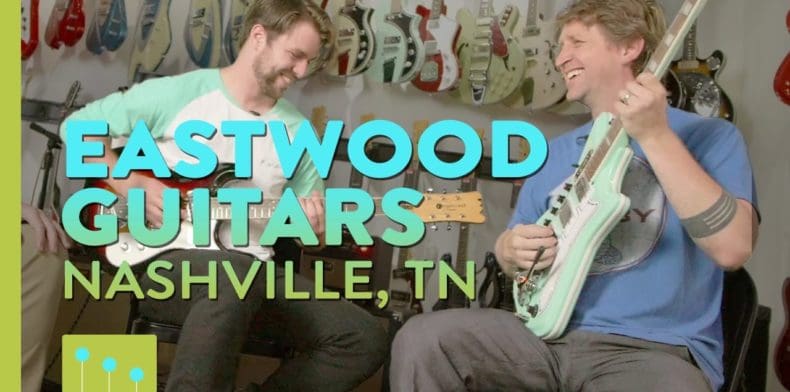 On this episode, we sit down with Lincoln Smith of Eastwood Guitars in the Eastwood/Novo showroom in Nashville, Tennessee. He's a great guy, and we had a blast talking with him!
Eastwood carved out their niche by combining the quirkiness and style of vintage guitars with the playability and feel of modern guitars. They've rebooted some of the coolest designs and brands of the 60s with modern technologies. Also, what really makes Eastwood unique is their crowdfunding system in their custom shop that allows the customers to choose which guitars get made!
We sell a selection of Eastwood guitars (including Airline and Backlund) on our store.
Subscribe to our YouTube channel to help support the show!