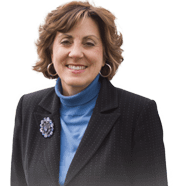 Last night I attended a Gala for the iRock Initiative. It was a wonderful event demonstrating the significant business community support for iRock.
One personal computing device per child will change the nature of education. In our case, here in Rock Hill, it's one iPad per child – as opposed to a laptop or anything else. I think the iPad is a great choice. But more importantly, I think the program is a bold and important program.
The initiative has been inspired and led by Dr. Lynn Moody, the superintendent of Rock Hill Schools. Lynn is an exceptional person. She dreams big, thinks big, and goes big. She rallies the support of those whom she leads, and they exercise their strengths in making things happen. She has built a great team… because she believes in people. When she sees potential in people, she empowers them.
iRock is the name of the initiative to get an iPad in the hands of every child in the school district. The program is already in pilot and is producing wonderful outcomes. The kids take ownership of their work while learning skills for the future, not for the past. The most important skill of the connectivity economy is to be able to "figure it out." Don't know the answer to a question? Google it. Can't get something done? Team up with those who can help you. Form a work group. Define a project. Communicate and execute. This is what work looks like and will increasingly look like. Access to the Internet is a must. The ability to be agile and project focused is a must.
Lynn is also implementing an idea where the students would work on local issues, ideas, problems and therein apply all of their state standard learning. Therefore, they are learning through real application of making their own communities better. For example, we have a 24-acre lot where "the bleachery" used to exist in Rock Hill. The bleachery used to employ 20% of the city's population, but then textiles went overseas. How could children contribute ideas for the redevelopment of that space? Could they study history, economics, math, science, and more all in the context of examining and studying that plot of land – so rich a part of our communities past and future? The answer is, yes they could. And how much more powerful could learning be.
While our children need to be connected to the world with their devices, they need to be connected to their community with their actions. This makes a better citizen, a better community, and a better world.
It's good to see leaders like Lynn be on the right track.