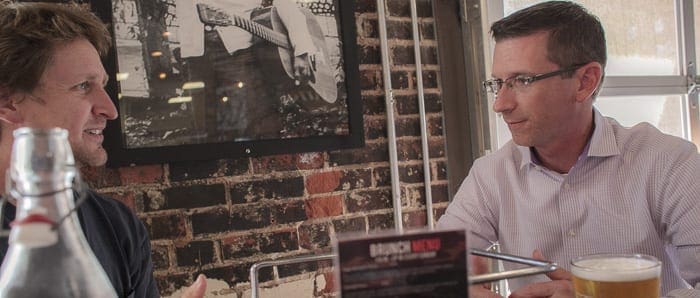 We'll talk to Insignia President David Stringer about the state of business and work in Old Town. He'll talk about the value of offering people a unique, customizable experience in automobiles. We'll discuss the changing landscape of Old Town Rock Hill and the new possibilities in lifestyle.

A native of the Carolinas, David earned his Bachelors of Arts in English and minor in journalism from the University of North Carolina, Charlotte.
Not a typical "car guy," David "fell" into the automotive business in 2000 by leading the development of Prime Source Auto; the first fully-online automotive climate control catalog. This project led to the development of an online climate control catalog for Visteon, Inc. in 2001-02 and the development of AC Delco Parts Online, recipient of the "Web Catalog of the Year 2003" by the National Cataloging Managers Association.
Since 2002, Insignia has been a key contributor to the development of the GM Accessories network and is now an authorized provider of accessories catalog systems for Chrysler Motors, Kia Motors America, and Hyundai Motors of America. Stringer is a contributing writer to several publications and a frequent subject matter expert speaker at engagements such as SEMA and national conferences.
Professional Boards and Leadership Roles:
Board of Directors, Rock Hill Economic Development Corporation (2011 – current)
Board of Advisors, Knowledge Park Leadership Group, Rock Hill, SC (2013 – current)
Select Committee, Professional Restylers Organization, SEMA (2009-2011)
Board Member, National Cataloging Managers Association (2003 – 2005)