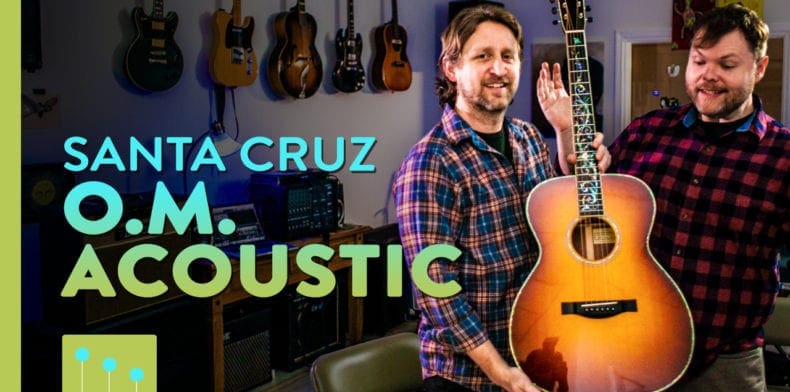 In this episode, we're finally taking a look at Jason's custom OM Acoustic Guitar from Santa Cruz Guitar Company. We've been excited to share this for months and are incredibly thankful for the kind folks at Santa Cruz for making this dream a reality.
This guitar has a 100-year-old Sitka spruce top, paua shell neck inlay, and tons of other beautiful features. It's a guitar Jason hopes outlives him and becomes treasured by his ancestors. To make sure that happens, he'll be freezing himself before dying so he can check back in a few centuries.
Learn about Santa Cruz Guitar Company and their unique manufacturing philosophy.
Shop for guitars on our web store.