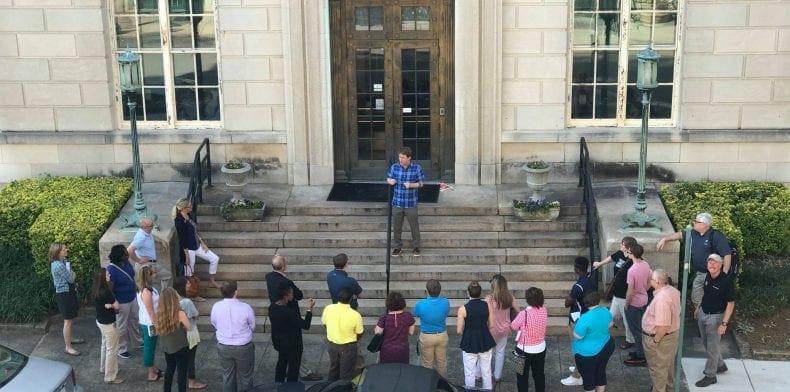 Over the past several months Jason has been working with the City of Lancaster through the J. Marion Sims Foundation on how best to incorporate students into the city's plan for revitalization. This has included working with interns, presenting at June's Give Local Lancaster celebration luncheon, and hosting a walking tour of Knowledge Park Rock Hill.
On August 3rd, Jason will be presenting to more than 50 community leaders at the "Economic Argument for a Vibrant Downtown" event at the Historic Lancaster County Courthouse. He will be discussing what makes a vibrant downtown and what makes it such an important stage in the revitalization process. In addition to Jason's presentation, the interns will be presenting their projects and findings.
For more information about the J. Marion Sims Foundation, visit jmsims.org.