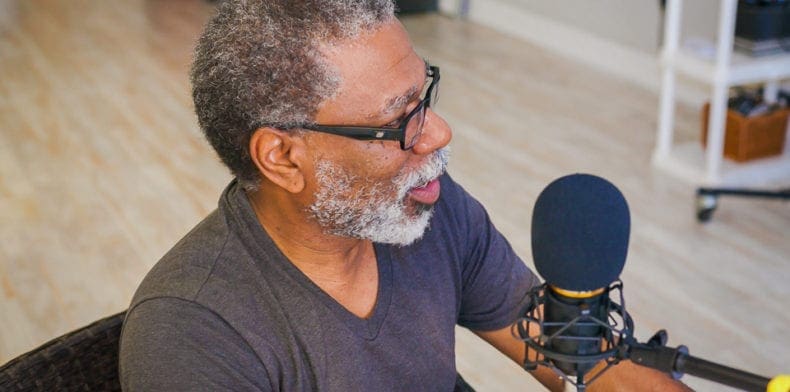 We talk to actor, singer, and artist, Alfonso Freeman about the decision to uproot his life in Los Angeles, and move to Rock Hill. Alfonso details the journey of reuniting with his father, Oscar-winning actor Morgan Freeman, and the impact it had on his life. He also talks about the resolve and perspective he earned, growing up in South Central Los Angeles. We discuss his belief in the power and impact of conscientious mobility in life and the struggle to find a balance between career-commitment and family. Within all this, we continually come back to core ideas around the support of community, both immediate, and global.
Alfonso was born in Los Angeles, California. He graduated from Compton High School in 1977, and attended California State University, Long Beach as an art major. He's appeared in many major productions including The Shawshank Redemption, Seven, The Bucket List, The West Wing, ER, and The Practice, as well as contributing vocal talent to the animated series Robot Chicken, and several video games. In addition to his onscreen work, Alfonso is an accomplished stage actor and gospel singer. Within his noteworthy career, Alfonso has found time to be a loving father to three sons.
He and his wife recently moved to Rock Hill, SC where they're enjoying the beauty of the new south with the vibrancy of Old Town.
WARNING: In this episode, we talk frankly about a number of subjects, including race-relations, and there is some inherent language within that, as well as mild cursing around other subjects. Some of this may be unsuitable for younger listeners, so use discretion and be aware.