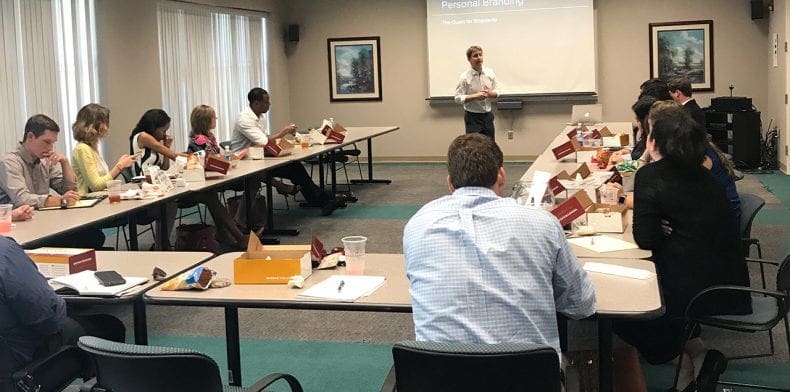 Jason was asked to present at a recent workshop being held by the Young Professionals of York County. The Lunch & Learn, which took place on 9/21, was focused on the topic of personal branding—what it is and why it's important. In attendance were professionals in technology, healthcare, marketing, financial, and project management fields, among others.
The right brand is good for your current company, who wants your reputation to align with their own ideals, and it's also key to being able to move forward professionally. The goal of the workshop was to educate the audience on how to identify whether or not their brand was communicating the right message and making sure they understood how to make any necessary changes.
Visit the YP Edge site to learn more about York County's Young Professionals.